GM Bankruptcy: What it Means to Banking, Security and Business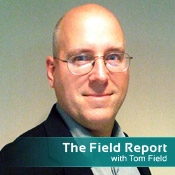 I've been reflecting on the GM bankruptcy all morning, thinking 'What does this mean to banking and security?' And I'd love to match my thoughts against yours.
First of all, here's what we know: Under a plan endorsed by President Barack Obama, GM will file for bankruptcy today and immediately begin to restructure as the "new" GM. To facilitate this change, the US government will pump roughly $30 billion into the new GM, thus assuming a 60 percent ownership stake in the company.
Remind me again, please: When has the federal government proven it can run an efficient, effective business?
Welcome, my friends, to the birth of a nationalized automobile manufacturer.
That's such an odd concept to grasp - that the government will step in and take over a major U.S. manufacturer, and this is considered an economic solution. The lesson here is: This is what happens when the government bails out can't-fail entities that truly can't stand on their own two feet. And isn't this what everyone in banking feared pre-stress tests about large banks - that an institution the size of a Bank of America might be taken over and literally become a bank of America's?
I'm uneasy about a nationalized manufacturer - particularly when you also hear rumors not just of nationalized banks, but possibly nationalized newspapers (to cite another industry that's dying on the vine). Just doesn't feel right when the "land of the free" starts putting government in charge of private industry. And remind me again, please: When has the federal government proven it can run an efficient, effective business?
And what about security? We all hear the same reports of crime rings and nation states targeting our critical infrastructure for disruptive attacks. Government, finance and manufacturing are at the heart of that infrastructure, and just this past week President Obama declared cybersecurity a major national initiative.
Yet, we know what has happened to information security programs during the current economic recession. Resources - human and financial - are tight already. How much attention will GM, the government or any struggling business pay to information security when it's focused on pure survival? And when the federal government itself is a bit of a laggard in protecting its own information assets, is it suddenly going to step into private industry and become a leader?
June 1, 2009. It could become a day that changes the course of history, or another of those that lives in infamy. I'm not sure that private industry is any more secure - in any sense of the term - with the government in charge.
I'd welcome your perspective.