First Step Toward Cleaning up Mortgage Mess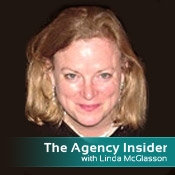 Regulators issued final rules requiring residential mortgage loan originators who are employees of national and state banks, savings associations, Farm Credit System institutions, credit unions and certain of their subsidiaries (agency-regulated institutions) to meet the registration requirements of the Secure and Fair Enforcement for Mortgage Licensing Act of 2008.
As you recall, the mortgage industry came under a strong spotlight after the 2007-09 financial crisis, with many lawmakers and regulators heavily criticizing the underwriting standards and practices that were seen as so loose they helped foster a housing price bubble. Many industry experts pointed out that there were no real rules, except at a state level, to keep out the "bad seeds" from the mortgage underwriting business.
It's time to clean up the mess that was one of the causes of the housing bubble.
The S.A.F.E. Act now says mortgage brokers who are employees of agency-regulated institutions must register with the Nationwide Mortgage Licensing System and Registry,
"As part of this registration process, residential mortgage loan originators must furnish to the registry information and fingerprints for background checks," the regulators say in a press release.
The final rules take effect on Oct. 1, and the registry could start accepting registrations as early as Jan. 28, 2011. Thousands of brokers have already gone through the mandatory education, credit checks and state and federal testing to maintain their abilities to handle mortgage originations.
This screening has already weeded out about one-third of brokers who didn't pass the testing. That's the good news.
The bad news is: Credit made available for mortgage lending is being reduced at many institutions because of the uncertainty of what the new regulatory reforms will bring.
Here's hoping that the new structure will bring stability to a segment of our industry that desperately needs it.