Executive Order May Be Issued in Days
Cybersecurity Directive Seen as State of the Union Encore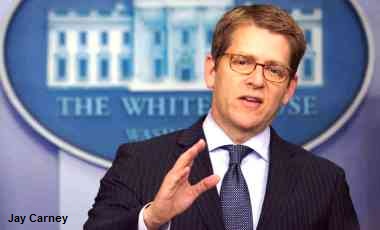 A briefing on cybersecurity has been scheduled for the Commerce Department the day after President Obama delivers his State of the Union address, and the betting around Washington is that the administration will announce its long-awaited cybersecurity executive order.
See Also: Live Panel | How Organizations Should Think About Zero Trust
An invitation sent to invited guests, including those in industry, identifies the briefers as White House Cybersecurity Coordinator Michael Daniel, National Security Agency Director Gen. Keith Alexander, Homeland Security Deputy Secretary Jane Holl Lute, National Institute of Standards and Technology Director Patrick Gallagher and Deputy Attorney General James Cole. The briefing will be hosted by Commerce Deputy Secretary Rebecca Blank.
The president believes that cybersecurity is a very important issue. It represents a huge challenge for the country.
That the session will be held at the Commerce Department's main auditorium emphasizes the Obama administration's goal of developing a close partnership with the private sector on IT security.
The White House has been working on the executive order since summer, when the Senate failed to block a filibuster on the Cybersecurity Act of 2012 [see WH Moves Closer to Issuing Infosec Executive Order]. The executive order is expected to provide a process for the federal government and industry to develop jointly a set of IT security best practices that the sectors could voluntarily adopt. The order also is expected to contain provisions to promote cyberthreat information sharing between the government and business.
* * *
Read State of the Union: What Should Obama Say?
* * *
Look for Obama to mention cybersecurity in his Tuesday evening State of the Union address, and don't be surprised if he announces he'll issue the executive order. Obama's tone toward Congress - especially to GOP members - since his inauguration has been more confrontational than conciliatory on a number of issues, such as sequestration, immigration and gun violence. Add cybersecurity to that list.
"You know that the president believes that cybersecurity is a very important issue," White House Press Secretary Jay Carney said at a Feb. 11 daily press briefing. "It represents a huge challenge for our country. He has called on Congress to take action. Unfortunately, Congress has thus far refused legislatively. But I don't have any previews to provide."
Rep. Mike Rogers, the Michigan Republican who chairs the House Permanent Select Committee on Intelligence, would dispute Carney's contention. Rogers likes to point out, as he did on CBS News' Face the Nation this past weekend, that the House of Representatives approved last April a bipartisan cybersecurity bill, Cyber Intelligence Sharing and Protection Act, which called for cyberthreat information sharing between the federal government and business. Obama threatened to veto that bill, which died in the Senate, because he believed it didn't do enough to protect civil liberties and privacy. Rogers and committee ranking member C.A. Dutch Ruppersberger, D-Md., say they plan to reintroduce that bill this week [see New Version of CISPA to be Introduced].
Despite the bickering, don't rule out a compromise on cybersecurity in the new Congress. Even with dueling measures possibly being unveiled this week, look for cybersecurity to have increased visibility, not only on Capitol Hill and at the White House, but throughout the country. It's an issue that set to get traction. And, despite the partisan divide, those debates could prove beneficial for the nation as a more aware citizenry demands action.