Consumers Come First With Obama's New Watchdog Agency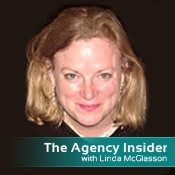 Some would say it's come too late for millions of Americans who have already succumbed to a foreclosure or bankruptcy because of overwhelming debt. But this may be the start of the era of consumer protection, where the consumer is king, and the rights of the consumer trump the need to make profit. (By the way, I predicted this would happen back in February after Obama took office.)
Why do we need a watchdog agency that is separated out of the banking regulators? First, let's face it, we're a nation of illiterates when it comes to financial information -- even our own. Ask any 20-something (or even older consumers) to describe how their credit rating is determined and they'll have a blank look on their face.
This may be the start of the era of consumer protection, where the consumer is king and the rights of the consumer trump the need to make profit.
Keeping track of all the esoteric types of credit cards, special offers, mortgage types and investment choices is a time-consuming effort for the average consumer. Add the burden of balancing a checkbook and paying bills to the mix and, well, I think you know what happens. This swirl of numbers, percentages and fine print makes one's eyes glaze over. A 401k quarterly report? Reading the statement and then translating it into something an average person can understand and comprehend isn't easy. I read my statements twice to make sure I've not missed anything, and I think I'm fairly savvy when it comes to my finances.
Protecting consumers from their own lack of knowledge about the variety of products available to them by limiting the availability of risky loans or high interest credit cards isn't something that will just help the consumers. It will end up helping the financial institutions they are doing business with by keeping the customer (and their money) better protected. In this consumer protection era there also needs to be more stringent education standards about finance and economics starting at the grade school level. It used to be part of the curriculum (at least where I went to school), but now only 20 states require some form of personal finance training in public schools.
Rather than run away from this problem, institutions should see this as an opportunity, one of those "lightbulb" moments. Who else but a financial institution would be better equipped to educate consumers of all ages about the basics of finance? It would also go down pretty well when the watchdog does come to town that your institution has its own customer education page on your website and a regular outreach program to your customers on finance basics.
Who should fear this new watchdog regulator? Any entity not doing right by their customers, or offering less than reasonable terms on credit, loans and other products. The less regulated a business is, the more likely it is to fall under the aegis of this proposed watchdog.
Yes, banks and credit unions will end up most probably having some oversight from this agency once it is set up, but what this means is everyone will be playing on the same level playing field overseen by the same regulatory body.