China Mega-Hack Comes to Silver Screen
New Film's Plot Eerily Reminiscent of Congressional Warnings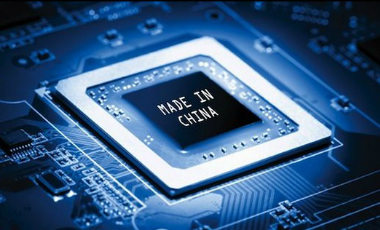 A wild imagination isn't needed to envision the Chinese planting chips in IT systems to spy on the government, pilfer trade secrets or create an upheaval. A House panel described such potential scenarios in a report issued in 2012.
See Also: Live Webinar | Improve Cloud Threat Detection and Response using the MITRE ATT&CK Framework
"Any bug, beacon or backdoor put into our critical systems could allow for a catastrophic and devastating domino effect of failures throughout our networks," House Intelligence Committee Chairman Mike Rogers said in introducing the report, which recommended the U.S. government and American companies stop conducting business with two Chinese telecommunications firms because of long-term IT security risks (see House Panel: 2 Chinese Firms Pose IT Security Risks).
This is more realistic than people realize. This is what keeps us awake at night.
Expanding on that scenario is the film "Dragon Day" set to debut Nov. 1. It depicts the horrid aftermath of a fictional cyber-attack by China, fueled by anger over the refusal of the United States government to repay $16 trillion in debt. Jetliners crash, the power grid fails, ATMs don't dispense cash and communications become disrupted. And it's all caused by implanted "made in China" computer chips that unleash a secret virus that destroys the U.S. information infrastructure.
The Chinese conquerors require allegiance from their new subjects, who are forced to wear red tracking bracelets inscribed with the words "Citizen Freedom." The bracelets cannot be removed without killing the wearer. "Citizens who disobey the rules can be 'deactivated' remotely," says the film's director and co-screenwriter Jeffrey Travis.
I spoke with Travis, a former software engineer, who contends the premise behind his film isn't far-fetched. Travis says he tried to make the film plausible, consulting with computer engineers and using his own experience as a former software engineer. He says he vetted the story with a friend, a Ph.D. engineer who works for a defense contractor. Quoting his friend, Travis says, "This is more realistic than people realize. This is what keeps us awake at night."
Wakeup Call
Travis says he made "Dragon Day" to entertain people and contends the film isn't a technical treatise. "But it's definitely to serve as some kind of wakeup call about cybersecurity," the director says. "Just like in the Cold War, we had films like "The Day After," which imagined the possibility of a nuclear war between the Soviet Union and U.S. My film sort of says: 'Hey, here's something that's a somewhat plausible scenario.'"
No doubt, events of the past year, such as the leaks by former National Security Agency contractor Edward Snowden ("Dragon Day" protagonist Duke Evans is a former NSA engineer) and Obama administration actions to encourage the sharing of cyberthreat information and create a cybersecurity framework for critical infrastructures operators have raised public awareness of cybersecurity.
But cyberthreats still haven't hit home to most Americans. They need to viscerally feel the threats to take them seriously, and "Dragon Day" could serve as one vehicle to get people to better understand how the chatter surrounding critical infrastructure protection could have an impact on them.
Spotlight on Vulnerabilities
Travis sees his film doing just that, making the cyberthreat real to the public.
The motion picture also attempts to put the depicted cyberthreat in context with other perils facing the nation. The confluence of the public debt and cyberthreat are brought together in "Dragon Day." The film's plot is influenced by Travis' early years living in Argentina at a time of hyperinflation and unrest caused by massive debt. The U.S. outstanding public debt stood at $16.7 trillion in mid-September, according to the U.S. Treasury Department's Debt to the Penny calculator. At nearly $1.28 trillion, as of June, the Chinese are the largest foreign holder of U.S. public debt, a Treasury Department report reveals.
"Our vulnerability as a country is something I'd love to see more in the limelight," Travis says. "Making a film like this is one way to do that."
Bringing cyberthreats to the limelight could have a valuable impact in getting Congress to act on critical cybersecurity legislation that could help mitigate the types of threats Travis portrays in "Dragon Day."
Congress hasn't passed significant cybersecurity legislation in a decade, in part, because there's no public clamor for it. Films like "Dragon Day" - even with their sensationalized plots - could get citizens to urge their senators and representatives to act on vital cybersecurity legislation.