Beware Internet Scams Old and New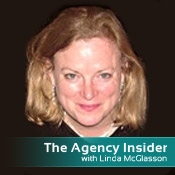 One example: The FBI phishing email that made the rounds (and continues even now), where recipients were told they had to pay a fine or told they were due money and asked for personal information. This scam recorded the highest number of complaints made to the IC3 at 16.6 percent of all of the 336,655 complaints.
Even more troubling - those 300K + complaints are up 22.3 percent over 2008's numbers. Internet-based crime, it appears, is on the upward trend. The other top four complaint categories of note for financial institutions and their customers:
Non-delivered merchandise and or non-payment, in which either a seller didn't ship a promised item or a buyer didn't pay for an item (11.9 percent of all complaints);
Advance fee fraud, when a victim was asked to give money upfront, often for goods or services that never materialized (9.8 percent);
Identity theft, when someone either stole or tried to steal a person's identity or some kind of identity information (8.2 percent);
Overpayment fraud, when a "buyer" sent a victim who was selling something a legitimate-looking check or money order (that turned out to be counterfeit) for an amount greater than the price of an item being sold, and then asked the seller to deposit the payment, deduct the actual sale price, and return the difference (7.3 percent).
Internet-based crime, it appears, is on the upward trend.
Now, this isn't where the story ends. According to the IC3 report, there were several popular email scams reported in 2009. Some were variants on old scams, and some preyed on unemployed or unsuspecting consumers. These are still out there in 2010, so be sure to let your customers know about these scams.
New spin for "Hit Man" - This threat scam that first appeared in 2007, where people received an e-mail from an "assassin" who claimed he was going to kill them, but who said they would be spared if they sent money because someone in his organization knew a member of their family and pled for their lives.
Horror Horoscopes - The IC3 says these start as spam or pop-ups offering free astrological readings, but only after birthdates and birthplaces are provided. Victims are then enticed into purchasing a full-fledged reading with the promise they will find out something favorable is about to happen. Victims never get the reading.
Cash in Tough Times - One fraud involves economic stimulus offers, where victims get a recorded phone message directing them to websites where they can apply for government stimulus money after first entering personal information and paying a small fee. Again, nothing is ever received.
Your Computer Is Infected! - Late in December, the IC3 alerted everyone about fake pop-up ads for anti-virus software that warned of the existence of computer viruses, but actually downloaded malicious code when clicked.
Reporting these scams and frauds is easy, and even if you or your customers don't lose money or give personal information to the criminals, it still helps law enforcement when you report the fraud attempts.