Banking Leaders: We Want to Hear From You re: Confidence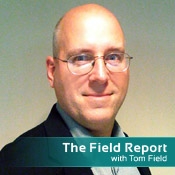 As we tackle this wild economy, which has deflated the market, toppled institutions, written history ... it's time to hear from real people to gain real insights on the events that are reshaping reality for us all.
Consider this my open call, then. Banking leaders: I'd like to speak to you and hear your thoughts - share them with our audience - on how you and your institution are responding to economic events and strengthening your own customers' confidence. Just yesterday I started a series of podcast interviews with banking leaders - go here for my conversation with Michael Jacobson, chair-elect of the Nebraska Bankers Association. Jacobson has a positive message to share about the state of banking in Nebraska, and I bet his story's not too different from yours. I'd love to hear your views. Drop me a line - tfield@bankinfosecurity.com; let's talk.
I'd like to hear your thoughts on how your institution is responding to economic events and strengthening your customers' confidence.
Meanwhile, a couple of other thoughts on this topic of confidence.
What is the level of customer confidence in institutions across the country? That's a fair question. I suspect there's a significant difference between Wall Street and Main Street, but can we quantify that? In part, that question is behind the new Banking Confidence Survey we've just launched. Beyond taking the pulse of institutions to see what level of confidence they're finding and how they're strengthening it, we want to hear about business priorities, training plans - what you're doing to move beyond the current crisis. If you've not yet taken the quick survey, do so now. It's only 12 questions, but the answers can be of immense help to colleagues who may be struggling.
Interesting analogy. When I spoke with Michael Jacobson yesterday about what he's seeing and hearing in the marketplace as president of NebraskaLand National Bank, he likened the current crisis to a hurricane. If you're located on the coast (i.e. Wall Street), you feel the greatest effects and suffer the worst damage. If you're inland a few hundred miles (that would be Nebraska), you're more apt to feel some heavy rain, maybe a bit of wind. Not so damaging. Unless the storm grows beyond normal bounds, and then you're in for a new world of hurt. He hoped that recent government measures would control this storm, but I guess we're all waiting to see if that's so.
No slight against Jacobson - he was an insightful, articulate man, and I enjoyed our conversation. But one thing that really struck me in our encounter was the recorded message I heard when I was on hold, waiting to talk to him. His bank was promoting its sponsorship of the local high school football games, and I couldn't help but smile. Friday Night Lights - that's as Main Street as it gets. New turf, a big scoreboard, uniforms for the players - these are amenities that matter to a community, and they come from relationships with healthy banks.
Jacobson is a smart banker. He knows his customers, knows what matters to them, and he's putting his energy and resources into strengthening that community relationship.
What are you doing in your community? What questions are you hearing from customers re: the economy, and what answers are you offering? How are you proactively reaching out to communicate with your clients? Which approaches work best? What advice can you offer colleagues?
I welcome your insights.