Anti-Fraud: Customer Loyalty is King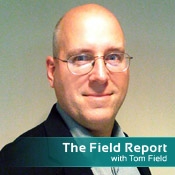 Enjoyed my first day of the show, meeting some new people and attending a few sessions for the latest/greatest on fraud prevention and detection.
Because this event isn't open to the press, I've got to be careful what I report. Don't want to give away anyone's trade secrets. That said, I do feel comfortable sharing some broad insights I've gleaned so far.
ACH, ATM, check fraud, phishing - wherever a customer can access an account, the fraudsters are there lurking.
Fraud Scams: Needless to say, there's no one hot fraud vector today. They're all equally hot. ACH, ATM, check fraud, phishing - wherever a customer can access an account, the fraudsters are there lurking. As one veteran banking/security leader from a large institution said, "Fraud attacks today are more creative, more sophisticated and more high-tech."
Fraud Prevention: But today's landscape is about more than fraud prevalence. It's about customer trust, loyalty. And that trust - already imperiled by the recent financial crisis - goes out the window when accounts are violated. Given the events of the past few years - not just the economy, but incidents such as the Heartland Payment Systems data breach -- customers don't have patience to hear of yet another issue with their account. They have no problem switching institutions if they perceive trouble. And institutions, now more than ever, cannot afford to lose good customers. As that aforementioned banking leader said, "Fraud loss used to be king. Now customer loyalty is king."
Fraud Solutions: So, what are progressive institutions doing to detect and fight fraud? They're implementing new technology solutions that monitor all the fraud vectors - ATMs, online, mobile - and they're helping institutions better maximize their precious human resources to determine:
Which are real fraud incidents, and which are false-positives?


What is the real risk of fraud in a particular incident or pattern?


Should the customer be notified - and if so, then how? By phone, email, text message?
Done right, these solutions enable anti-fraud personnel to determine "What do I do now, at this time, for this person?"

As a result, incidents of fraud can be reduced significantly - and so can the number of full-time equivalents assigned to these cases. These people now can focus on the most serious incidents and most important customers. Most importantly, leaders say, customer loyalty is up because the consumers have a better sense that the institutions have their backs.

Encouraging signs in a threatening fraud landscape.

I'll be back with more after today's sessions. If you're at the show today, please be sure to see my presentation, "State of Banking Information Security Today," at 10:15 a.m. Stop by and say hello.