Cryptocurrency Fraud , Fraud Management & Cybercrime , Legislation & Litigation
Not 'Above the Law' - Feds Target ICO Cryptocurrency Scams
$70 Million Allegedly Lost to Schemes Such as Bitcoiin2Gen Touted by Steven Seagal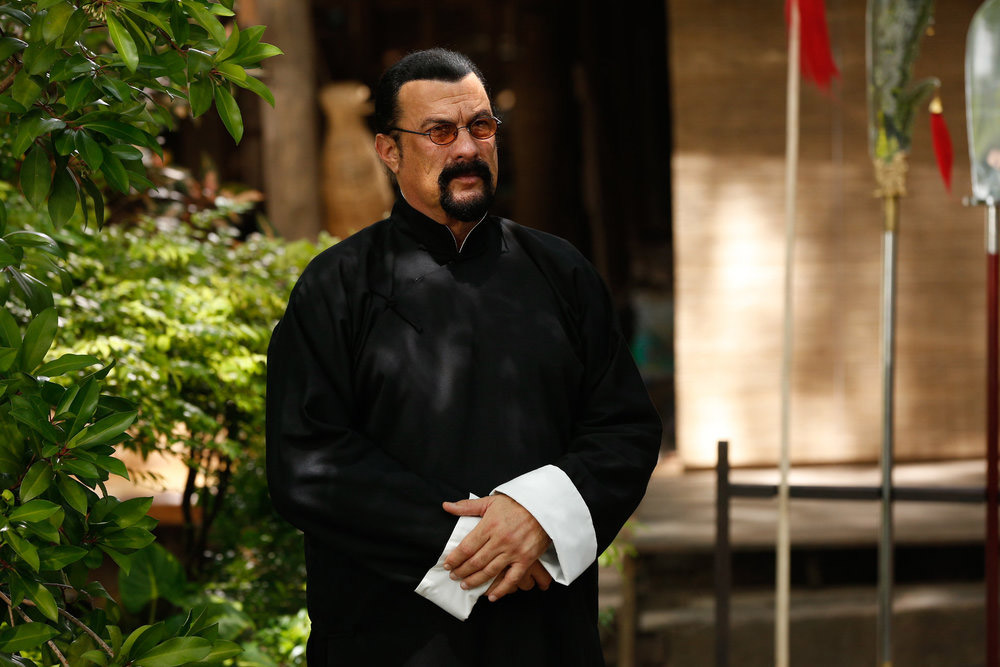 If there's anything to put the final nail in the coffin of cryptocurrency "initial coin offering" overexuberance, it's tough to beat this: Authorities have unveiled a string of charges in recent weeks against a group of alleged scammers, operating from Serbia, China and beyond, who allegedly bilked global investors out of $70 million.
See Also: Live Webinar | Education Cybersecurity Best Practices: Devices, Ransomware, Budgets and Resources
The scammers' alleged weapon: investors' thirst for cryptocurrency profits, especially during the ICO bubble of 2017 and early 2018.
Such was the frenzy then for new coin offerings that even Paris Hilton and actor Steven Seagal were plugging them.
But at least in the case of Seagal-endorsed Bitcoiin2Gen, aka B2G, as well as a variety of other ICOs and supposed trading and mining platforms - Bancde Options, BTC Mining Factor, Dragon Mining, Options Rider, Start Options and Trinity Mining - it was all a lie, or rather, a collection of lies with the occasional facts thrown in, prosecutors say.
Take the alleged thirst for cryptocurrency being demonstrated by Seagal, star of "Above the Law," "Hard to Kill," and over-the-top action-movie classic "Under Siege." In early 2018, Bitcoiin2Gen issued a press release saying that "Zen Master Steven Seagal has become the brand ambassador of Bitcoiin2Gen" - a then-new cryptocurrency based on the Ethereum blockchain - that Seagal "wholeheartedly" endorsed. At that point, Bitcoiin2Gen claimed to have already raised $20.4 million.
Shortly thereafter, the U.S. Securities and Exchange Commission launched a probe, subpoenaing dozens of firms and advisers associated with ICOs, while the FBI and Internal Revenue Service's Criminal Investigations division also began investigating.
In 2017, the SEC had warned that "coins sold in ICOs may be securities," and thus subject to anti-touting rules. The SEC also issued a reminder, per those rules, that "any celebrity or other individual who promotes a virtual token or coin that is a security must disclose the nature, scope and amount of compensation received in exchange for the promotion."
Charged: Kristijan Krstic
Details of what prosecutors allege was a gang of ICO-touting fraudsters, headed by a Serbian national named Kristijan Krstic, 45, aka "Felix Logan," began to emerge last year.
U.S. authorities say the gang promised 80% average returns, 20% compensation on lost trades and the ability for investors to "purchase bitcoin at half market price" thanks to their cryptocurrency "24-7" mining and asset-trading platforms.
Last July, Krstic was one of more than a dozen suspects indicted by a Dallas-based federal grand jury on money laundering and wire fraud charges. If convicted of all of the charges filed against them, each faces up to 20 years in prison.
Six of the suspects - all Serbian citizens - were subsequently arrested by police in Serbia, based on a provisional U.S. arrest warrant.
The gang allegedly used an array of fake names and photographs - "most female" - to advertise the firms providing the trading activity, according to the Justice Department.
One of the alleged members of Krstic's gang, 32-year-old Antonije Stojilkovic, who was indicted last July, earlier this month agreed to be extradited to the U.S. to face the charges. Serbia and the U.S. first ratified an extradition treaty in 2019.
Bitcoiin2Gen and Start Options
A federal indictment unsealed Tuesday further charges Krstic with securities fraud, wire transfer and money laundering crimes tied to two alleged cryptocurrency schemes: Bitcoiin2Gen, which Krstic founded, as well as Start Options, which he founded and for which he served as CFO, soliciting investments from individuals from 2017 to 2018, prosecutors say.
Earlier this month, an SEC complaint charged Krstic, as well as promoter John DeMarr and his associate Robin Enos, with using the two supposed online trading platforms to defraud investors out of more than $11 million.
"Bitcoiin2Gen was a sham, and Krstic and DeMarr allegedly misappropriated millions of dollars of investor funds for their own personal benefit," according to the SEC. In addition, the "defendants misleadingly tout celebrity Steven Seagal as an investor" of the B2G tokens, when they had instead paid him - in cash and Ethereum - to tout their product.
Prosecutors say the gang pocketed investors' funds. "In reality, the money sent by investors in Start Options and B2G was never invested as promised, and instead was funneled to a Philippines-based financial account and digital-currency wallet, and to a U.S.-based promoter of the fraud," the Department of Justice says.
"Subsequently, the U.S.-based promoter transferred approximately $7 million in investor funds from B2G and Start Options to Krstic, and Krstic thereafter stopped responding to all communications and absconded with those investors' funds," it adds. "A press release issued by Start Options falsely claimed that the company had been sold to Russian venture capitalists."
Krstic continues to fight a request that Serbia extradite him to stand trial in the U.S.
Seagal Surrenders Profits, Pays Fine
In February 2020, meanwhile, the SEC announced that it had settled previously undisclosed charges against Seagal over his failure to disclose that he'd been promised $250,000 in cash and $750,000 worth of B2G tokens for his endorsement. Seagal was not named in the federal grand jury indictment.
"These investors were entitled to know about payments Seagal received or was promised to endorse this investment so they could decide whether he may be biased," Kristina Littman, chief of the SEC Enforcement Division's Cyber Unit, said at the time. "Celebrities are not allowed to use their social media influence to tout securities without appropriately disclosing their compensation."
Without admitting any guilt, Seagal paid $314,000 to the SEC - comprising what he'd earned plus interest, and the same amount again in penalties. "In addition, Seagal agreed not to promote any securities, digital or otherwise, for three years," the SEC said.
Hence when it comes to touting ICOs, the odds look good that this is one sequel Seagal will decline.