Anatomy of a Credit Union Acquisition: What Happens When an Institution Fails?
How Postel Family CU Took Over TEXDOT-WF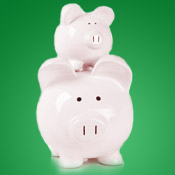 As the $700 billion bailout bill was signed into law on Friday, October 3, a tiny, troubled credit union was closed by the National Credit Union Administration (NCUA) and the Texas State Department of Credit Unions. The TEXDOT-WF Credit Union of Wichita Falls, TX was the 12th credit union to fail in 2008.

Stepping in to purchase the failed credit union's assets and member shares was the Postel Family Credit Union, also of Wichita Falls. Postel Family CU has $50 million in assets and serves its more than 6000 members with two locations in Wichita Falls and one in Archer City, TX. With the acquisition of TEXDOT-WF, Postel gained 470 members and the failed credit union's $5 million in assets.

Here's how that acquisition happened.

First Approached in May
John Buckley, President and CEO of Postel Family CU, says that his credit union was originally approached by the Texas state credit union agency to take over the operations of TEXDOT credit union "due to some internal issues" back in May. TEXDOT had been founded back in 1953 by employees of the Texas Department of Transportation. Postel was chartered in 1929. But there were some internal issues that warranted investigation, Buckley says.

TEXDOT only had three employees, one of them a part-timer. "When the state examination took place, the TEXDOT president resigned," Buckley says. "Then as the investigation continued, the assistant president resigned. There was only the part-time person left by the time we were asked to take over the operations of the credit union," Buckley recalls.

Buckley says Postel stepped in blindly, not knowing the computer operations or anything else until meeting the part-time employee. "We were first there to help keep the credit union operational -- we were there to help," he says.

Buckley and other Postel employees spent a lot of time at Postel going through records and getting things together. "This was at the same time we were running our own credit union, so it was a lot of long days and hours we put in from May until October 3," Buckley notes.

The regulatory agency knew that the TEXDOT was insolvent and began the bidding process. Postel won the bid and acquired TEXDOT. Prior to the announcement of the takeover, Postel had set up all of the accounts and was ready to perform a manual conversion of the TEXDOT accounts over to Postel's computer system. "Once we started, it was pretty straightforward," Buckley says.

NCUA: 'Another Success Story'
Postel's acquisition of TEXDOT CU is another success story, says John McKechnie, the NCUA spokesperson. "In the scenario where a merger or purchase and assumption would result in a cost to the National Credit Union Share Insurance Fund, a bidding process occurs. In these cases, a list of potential bidders is compiled and contacted," McKechnie says. This list is typically derived from credit unions who have expressed an interest in acquiring another credit union, and/or other credit unions that may be an appropriate partner for the field of membership of the merging (or assumed) credit union. "The list is reduced so it only includes those credit unions that are capable of handling the merger or acquisition, serving the new membership, and maintaining safe and sound operations," he adds. In the case of TEXDOT's acquisition by Postel, there were only local credit unions contacted, and Postel was the only credit union to submit a proposal.

The initial reaction from TEXDOT's members regarding the takeover by Postel was disappointment, Buckley recalls, though there was very little loss in membership. Of the nearly 500 members, only two requested their accounts be closed he says. "That's a very good percentage to look at, but then TEXDOT's members didn't have the level of services we offer our members," he says.

The Future: Expanded Services
Postel's niche is the customer service it offers its membership, says Buckley. Along with a full menu of services, the credit union also has a wide variety of community service initiatives including a Meals on Wheels volunteer program, and a rest stop support team for the region's annual 100-mile bike ride. "The positives that TEXDOT's members have with Postel are the online account access and bill payment options that weren't available to them at TEXDOT," Buckley states. Postel saw a big influx of TEXDOT members signing up for the online account access and bill pay services after the first week.

Since the October takeover, Postel is in the process of shutting down the TEXDOT office in Wichita Falls. Buckley was confident that by late November the credit union will be ready to market the online account access and bill payment services to the rest of the newly acquired TEXDOT members. "Having even half of those new members become online account users will ultimately save the credit union money," he says.

To learn more about the closing and acquisition of failed banking institutions, see:

Anatomy of a Bank Failure: What Happens when the FDIC Pulls the Plug?

Anatomy of a Bank Acquisition: What Happens When the New Bank Moves in?