AML Whistleblower Sues Bank
Officer Alleges Firing After Reporting Suspicious Transactions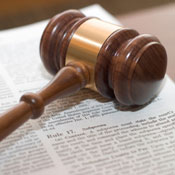 In a case alleging money laundering violations and discrimination, a Miami bank officer has filed suit against Ocean Bank, a $3.9 billion institution, saying she was fired after reporting suspicious banking activity.

Two law firms representing Niurka Sanchez filed a complaint against Ocean Bank and issued a statement detailing Sanchez's claims. Sanchez had been employed as a private banking officer at the bank for more than 25 years, but says after a new bank president arrived from Venezuela, he began showing favoritism toward employees of Venezuelan descent and fired her in 2009 after she reported suspicious bank transactions involving a wealthy Venezuelan customer who was a close friend of the president.

The complaint is pending now before the 11th Judicial Circuit Court in Miami.

Ocean Bank, which on Monday issued a statement regarding Sanchez' claims, says: "This lawsuit is nonsense in every way and is devoid of any merit. That Ocean Bank would discriminate against employees of Cuban descent is beyond preposterous. That an 8-month-old lawsuit was promoted to the media as news on a day when banks are closed is obviously a publicity tactic. It is unfortunate that the plaintiff and her attorneys are attempting to litigate this case through a press release. We will defend this lawsuit vigorously and look forward to having the truth come out where it belongs -- in a court of law."
Suit Claims 'Culture Changed'
Sanchez claims that changes occurred at the bank when A. Alfonso Macedo became president of Ocean Bank in 2008. Macedo came to Ocean Bank from Venezuela, where he was CEO of Banco Plaza in Caracas. At the time, Sanchez was handling a $60 million portfolio for the bank's wealth management division.

"The culture of Ocean Bank changed to one favoring employees and officers of Venezuelan national origin," says Pelayo Duran, one of Sanchez's lawyers in a statement. "My client who is Cuban-American began to notice that she was being singled out and treated differently."

Sanchez's suit also claims she told Ocean Bank's managers about suspicious activities related to foreign transactions under the Bank Secrecy Act involving a customer the bank considered a "politically exposed person."

She says she collected the paperwork surrounding the suspicious transactions and alerted her managers to the activity. Macedo then allegedly told Sanchez that what she had done was "improper and that she should not have reported the transactions because one of the parties involved was an intimate friend" of Macedo's family "who would customarily engage in transactions of this sort."

Sanchez says she grew increasingly suspicious with the activity in the account, as large amounts of dollars had been flowing from another bank owned by Ocean Bank's principals into the suspect accounts with Ocean Bank. The funds were routinely transferred to offshore banks with conflicting information and without the supporting documentation, the filing says.
Account Holder 'Evasive'
Sanchez says she attempted to follow the BSA's "Know Your Customer" requirements involving Macedo's family friend. But she says the account holder was evasive in responding to inquiries for which she had documented her suspicions.

Attorney Duran explains that after learning about the KYC information, "it is believed Ocean Bank subsequently and illegally removed all evidence" of Sanchez's reporting. He says Sanchez objected and refused to remove her documentation reporting suspicious activity involving banking and money transfer transactions with certain Venezuelan nationals. Afterward, Sanchez claims that Macedo began reducing her responsibilities and redistributed her clients to other bank officers and staff who were of Venezuelan descent.

Eventually, Sanchez claims, all of her banking clients were given to other staff, and she was demoted to the international banking center. Later, she was terminated as part of a company-wide layoff. "This was merely a pretext and cover-up for the actual discrimination and retaliation she had endured," says her lawyer Duran.

The suit requests a jury trial and asks that the bank pay Sanchez for lost back pay and benefits, compensatory damages, punitive damages and costs, as well as her lawyer's fees.
Significance of the Case
This is not the first time Ocean Bank has run afoul of BSA requirements. The bank signed a cease and desist order in March 2007 related to the bank's deficiencies surrounding BSA/AML compliance requirements. It wasn't fined for its shortcomings then, although Debra Geister, an AML compliance expert at LexisNexis, says if these latest allegations turn out to be true, the bank could undergo a thorough examination of its BSA and AML compliance files.

These kinds of cases don't often reach the public eye, "but it seems they are out there," Geister says. "The challenge with such lawsuits is proving that the firing was related to the reporting or 'protected' activity and not some other reason."

Geister points to a 2009 Tennessee case, VanCleave v. Reelfoot Bank, where a bank employee was terminated for refusing to open a customer account in violation of federal regulations. The plaintiff, Mary Beth VanCleave, had been employed by Reelfoot Bank as an Assistant Vice President for about 14 years. The court dismissed VanCleave's case on the bank's motion for summary judgment, concluding the underlying purpose of VanCleave's actions was not "to protect the public," but only to protect the bank.

If the allegations against Ocean Bank are found to have merit, then the institution could find itself facing further investigation by federal banking regulators, according to Ken Rijock, a financial crime consultant with World-Check.

"It is a serious case when a bank officer gets terminated for doing her job," says Rijock. "If these allegations are true, the regulators need to step in."